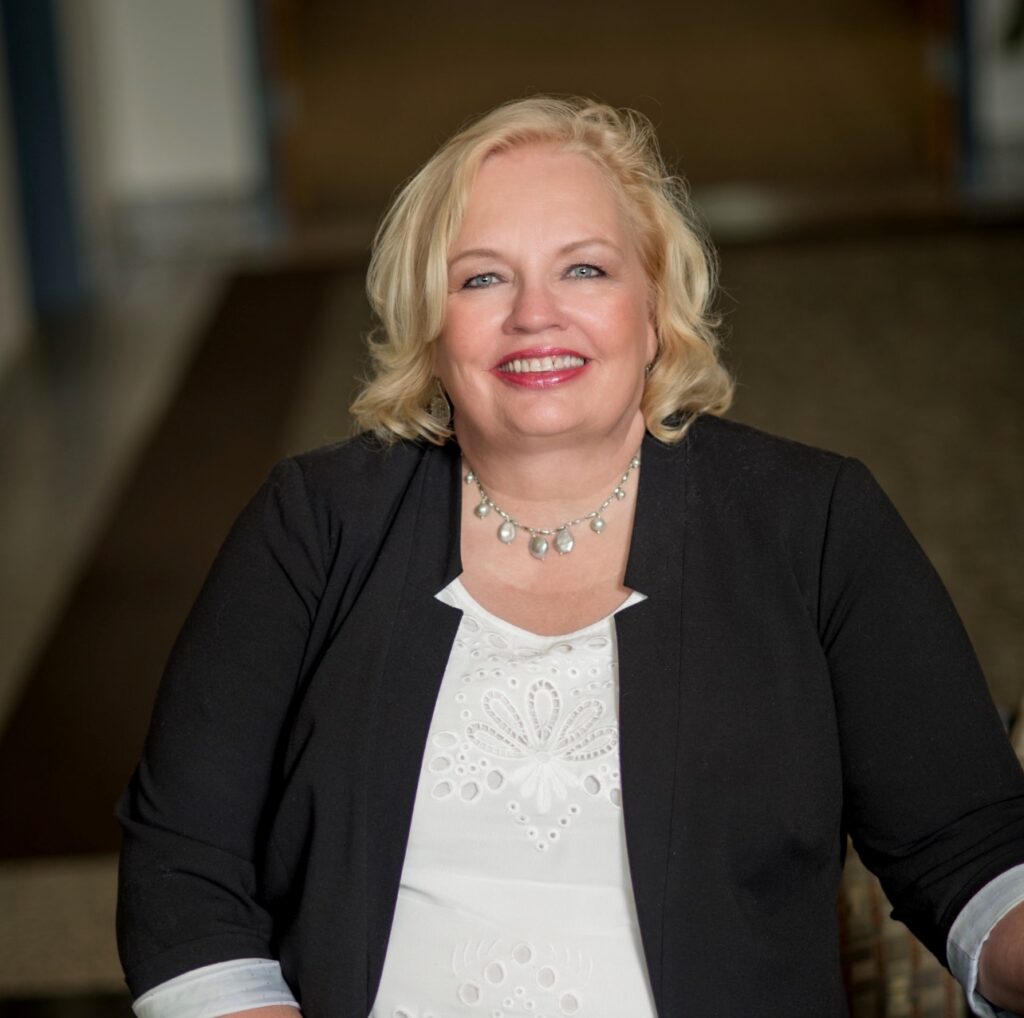 Mayor
Julie A. McCleary
---

jmccleary@brooklawn-nj.com
---
Departments: Borough Homes | Economic Development
Term: 2023-2026
Contact: (856) 688-5887
Julie McCleary began serving on Borough Council in 2011. She oversees economic development, the Borough homes program, and serves as Council President. Julie has lived in Brooklawn for over 37 years with her husband, Walt.
"The small town feel of the community is what I love," said McClearly. On council, she enjoys making decisions that will continue to improve the community for current and future residents.
When she's not working or volunteering, Julie spends time at the shore with her family and friends. One day, she hopes to visit France, visit her cousin in Portugal, and try hangliding. In highschool, Julie worked on a horse farm. She trained show horses and taught children to ride horses!
If you see her around town, say hi. One of her favorite things is walking through Brooklawn and being able to say hello to so many neighbors and friends.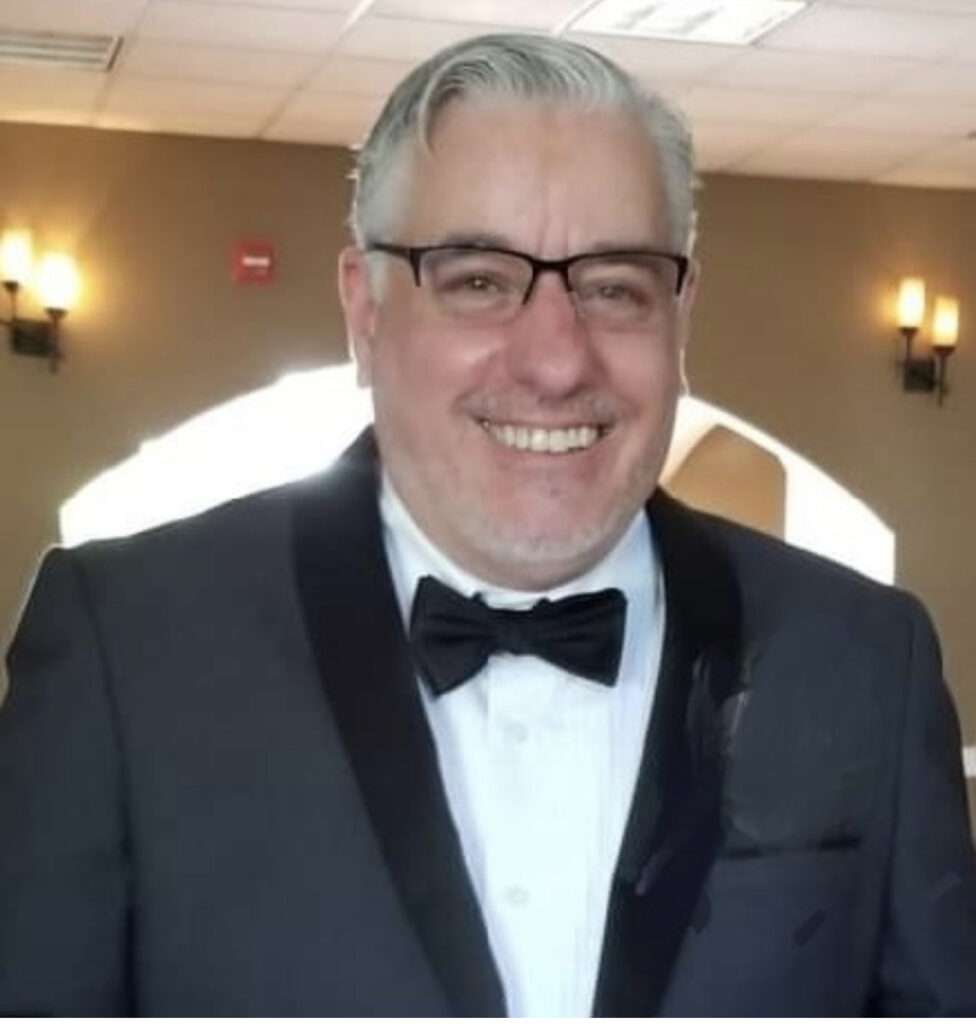 Council President
Patrick Moses
---

pmoses@brooklawn-nj.com
---
Departments: Public Works | Police | Fire | Sustainable Brooklawn
Term: 2023-2025
Patrick Moses began serving on Borough Council in 2016. He serves on the public works, police, and fire committees and is Chair of Sustainable Brooklawn– part of the Sustainable New Jersey program.
Patrick loves trees and has a wide range of knowledge on the subject and serves as Chairperson for Brooklawn's Shade Tree Commission. He was instrumental in starting the annual Arbor Celebration in conjunction with Alice Costello's 3rd-grade class, teaching the students the importance of trees in their community. Two things on his bucket list are to visit Ireland and travel to the U.S. National Parks.
An art major in college, Patrick currently is employed by the State of New Jersey and works in Occupational Therapy, working with developmentally disabled individuals. He enjoys photography, painting, and more. When asked about his favorite musical artist, Patrick said "I do not have a favorite, so many artists all have something I enjoy."
Patrick lost his parents early in life, impacting him to realize life is short and to cherish the ones you love. "My parents were both very giving and believed in fairness. My sister is caring in all her acts with everyone she meets. They are my heroes," said Patrick.
Patrick loves serving on council because he is able to make a difference in the lives of residents in town. Patrick married his partner Todd of 21 years in July 2020.
Council Member
Mike Mevoli
---

mmevoli@brooklawn-nj.com
---
Departments: Police | Code Enforcement | Emergency Services
Term: 2021-2023
Michael Mevoli began serving the Brooklawn community in 1988. He is a member of Borough council, and served as Brooklawn mayor from 1991 to 1998. "Brooklawn will always be my home and I am very proud to say that I live here!," Mevoli said.
Mevoli has lived in Brooklawn for over 66 years where he attended Alice Costello Elementary School and Gloucester High School. In high school, he worked at his father's auto body shop. He remembers his baseball coaches from childhood teaching him to never give up, and that any goal can be achieved by working hard.
Today, Mike and his wife of 48 years, Mary, his daughter, Regina, son-in-law, Joe, and grandchildren, Ben and Max, all live in Brooklawn. During his time off, Mike enjoys spending time with his family and playing golf. He hopes to attend the Master's Golf Tournament one day!
Council Member
Jerry Granstrom
---

jgranstrom@brooklawn-nj.com
---
Departments: Park & Playgrounds | Streets
Term: 2021-2023
First elected in 2001, Skip has had responsibility for many departments, learning more in each role.
Like many residents, Skip has many fond memories of growing up and raising his family in Brooklawn. Having married his childhood sweetheart Barbara, they made their home in Brooklawn in 1977 on 4th Street; they have been there ever since.
They raised six boys to understand the reward in doing good deeds. Skip fondly recalls the cold days of shoveling snow with the boys for elderly neighbors – always turning down payment but, instead being overwhelmed by their gratitude and sometimes homemade cookies! He credits "Sergeant" Barbara with raising the children right and guiding their nine grandchildren in the same way. Her love sustains him.
From early memories of his dad getting him involved in Cub Scouts then Boy Scouts and, of course, baseball – this is Brooklawn, Skip had a clear path to follow by coaching baseball and serving his community. "The best part about Brooklawn is working together with neighbors, year after year, watching our kids grow up together and become hard-working, good people. It's the Brooklawn way."
Council Member
Patricia McConnell
---

pmcconnell@brooklawn-nj.com
---
Departments: Public Works | Celebrations Committee
Term: 2022-2024
Patricia McConnell began serving on Borough Council in 2016 and has been a resident of Brooklawn for 30 years. She loves the community events and small town feel in Brooklawn.
Patricia has been married for 28 years and has one son, one daughter, and an energetic, sweet, and cuddly Jack Russell named Peter. On the weekends, she enjoys spending time with her husband and almost always having a family Sunday dinner with her kids.
Her hero in life is her mom. She was a single, working mother who always saw to Patricia's wants and needs. Patricia shares, "Although not easy for her, I was always her number one priority no matter what."
A few more facts about Patricia: Her favorite musical artist is Pink, favorite actor is Goldie Hawn, and she can stand on her head!
Councilmember
John Clotworthy
---

jclotworthy@brooklawn-nj.com
---
Departments: Census | Sustainability | Business Development
Term: 2023-2025
John Clotworthy began serving on Borough Council in 2020 and has lived in Brooklawn for nine years. He oversees the census, sustainability, and business development.

John loves that Brooklawn is like a little secret– a community with everything you need, including a beautiful waterfront. He loves the residents, tree-lined streets, close proximity to everything, the incredible school that kids can walk to, the church, and more– "It's perfect!," John said.

John has been married for three years to his wife Aysha whom he met during his high school job at Westbrook Lanes Bowling Center. "You ever notice those spotless bathrooms and that tidy birdcage [at Westbrook Lanes Bowling Center] from 2003-2007? That was me," said Clothworthy. Today, John and his wife run a bowling league. For the past 8 years, it's been something they look forward to every week.

John and Aysha have a two year old daughter named Krya. He is a big 90's hip hop fan, ranking Wu Tang Clan, Nas, Mobb Deep, and Tupac as his favorites with Red Man/ Jedi Mind Tricks tied for fifth.

John is honored to serve the community of Brooklawn, and he really enjoys engaging with people. If you see him on the street– feel free to stop and talk!