Contact Info:
301 Christiana Street
Brooklawn, New Jersey 08030
856-456-0750 Ext. 110
Police Clerk Ext. 115
Non-emergency: 856-456-3434
Fax: 856-456-4661
Visit the Brooklawn Police Department Facebook page
Chief Shamus Ellis #700 Ext. 111
chief@brooklawnpolice.com
Sergeant Anthony Hirst #701 Ext. 701 or 113
ahirst@brooklawnpolice.com
Sergeant Michael Brewster #702 Ext. 702 or 113
mbrewster@brooklawnpolice.com
Sergeant Raymond McKenney Jr. #703 Ext. 703 or 113
rmckenney@brooklawnpolice.com
Police Officer Joseph Mason #704 Ext. 704
jmason@brooklawnpolice.com
Police Officer Cody Nicholas #705 Ext. 705
cnicholas@brooklawnpolice.com
Detective Amber Nicholas #706 Ext. 706 or 112
agundle@brooklawnpolice.com

Police Officer Thomas Persechino #707 Ext. 707
tpersechino@brooklawnpolice.com
Police Officer Joshua Blackiston #708 Ext. 708
jblackiston@brooklawnpolice.com
Special Officer Dylan Barsony #747 Ext. 747
dbarsony@brooklawnpolice.com
Click here to download the employment application

The mission of the Brooklawn Police Department is to enhance the quality of life in the Borough of Brooklawn by working cooperatively with citizenry to enforce the laws, preserve the peace, reduce fear and provide for a safe environment in a way that strikes the optimum balance between the collective interests of all citizens, and the personal right of all individuals.
Click the link to view the Recruitment Plan
Click to view Civilian Carry Assessment and Range Evaluation
Swift911 Emergency Notification System
Click here for information regarding the Swift911 Emergency Notification System and how to participate.

PUBLIC NOTICE REGARDING BODY WORN CAMERA'S
In accordance with the New Jersey Attorney General's Body Worn Camera Policy and Directive 2021-5, it will be the policy of the Brooklawn Police Department, beginning June 1, 2021, to utilize body worn video/audio cameras (BWC). Body worn camera's (BWC's) provide an accurate and unbiased recorded account of an incident. They will be worn by uniformed and plainclothes officers, and will be worn on the center of the officer's chest. A flashing green light indicates that the BWC is not actively recording, and a flashing red light indicates that the BWC is actively recording.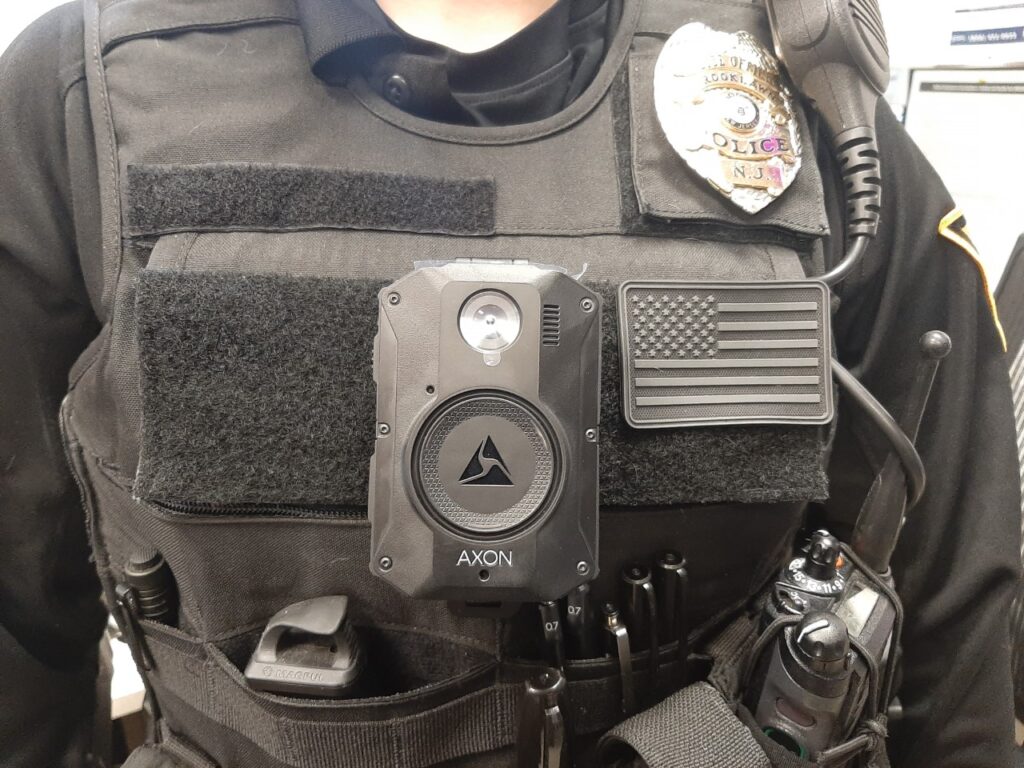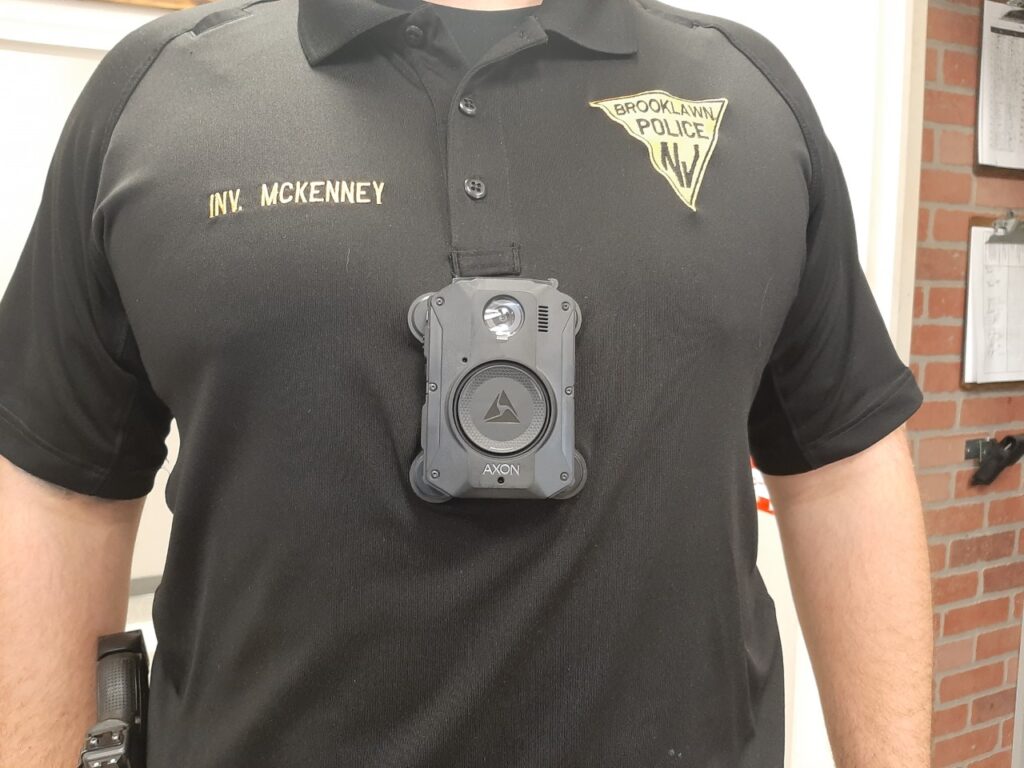 Resources:
ADDITIONAL FORMS:

AG Directives
2018-03
2019-02

Borough Ordinances
Crash Reports
Firearms Information
Megans Law
SR-21 (Accident Report Form)
Criminal History Checks
Citizen's Guide to OPRA Request
Identity Theft