Contact Info:
301 Christiana Street
Brooklawn, New Jersey 08030
856-456-0750 Ext. 110
Police Clerk Ext. 115
Non-emergency: 856-456-3434
Fax: 856-456-4661
Visit the Brooklawn Police Department Facebook page
Chief Shamus Ellis #700 Ext. 111
chief@brooklawnpolice.com
Sergeant Anthony Hirst #701 Ext. 701 or 113
ahirst@brooklawnpolice.com
Sergeant Michael Brewster #702 Ext. 702 or 113
mbrewster@brooklawnpolice.com
Sergeant Raymond McKenney Jr. #703 Ext. 703 or 113
rmckenney@brooklawnpolice.com
Police Officer Joseph Mason #704 Ext. 704
jmason@brooklawnpolice.com
Police Officer Cody Nicholas #705 Ext. 705
cnicholas@brooklawnpolice.com
Detective Amber Gundle #706 Ext. 706 or 112
agundle@brooklawnpolice.com

Police Officer Thomas Persechino #707 Ext. 707
tpersechino@brooklawnpolice.com
Police Officer James Burkhardt #708 Ext. 708
jburkhardt@brooklawnpolice.com
Click here to download the employment application

The mission of the Brooklawn Police Department is to enhance the quality of life in the Borough of Brooklawn by working cooperatively with citizenry to enforce the laws, preserve the peace, reduce fear and provide for a safe environment in a way that strikes the optimum balance between the collective interests of all citizens, and the personal right of all individuals.
Click the link to view the Recruitment Plan
Brooklawn Police Department Monthly Press Releases:
2023
2022
2021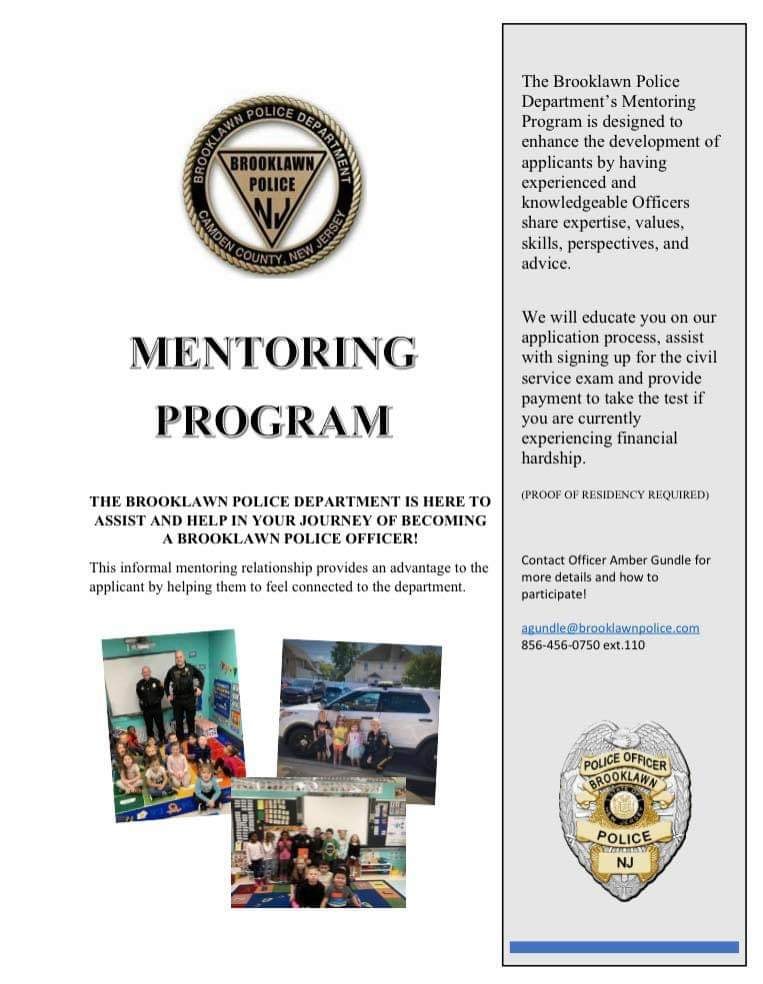 Click here to the Brooklawn Annual Major Discipline Report (January 1, 2022 to December 31, 2022)
Click here for the Brooklawn Annual Major Discipline Report (January 1, 2021 to December 31, 2021)
Click here for the Brooklawn Annual Major Discipline Report (June 15, 2020 to December 31, 2020)
Click here for information regarding the Swift911 Emergency Notification System and how to participate.
PUBLIC NOTICE REGARDING BODY WORN CAMERA'S
In accordance with the New Jersey Attorney General's Body Worn Camera Policy and Directive 2021-5, it will be the policy of the Brooklawn Police Department, beginning June 1, 2021, to utilize body worn video/audio cameras (BWC). Body worn camera's (BWC's) provide an accurate and unbiased recorded account of an incident. They will be worn by uniformed and plainclothes officers, and will be worn on the center of the officer's chest. A flashing green light indicates that the BWC is not actively recording, and a flashing red light indicates that the BWC is actively recording.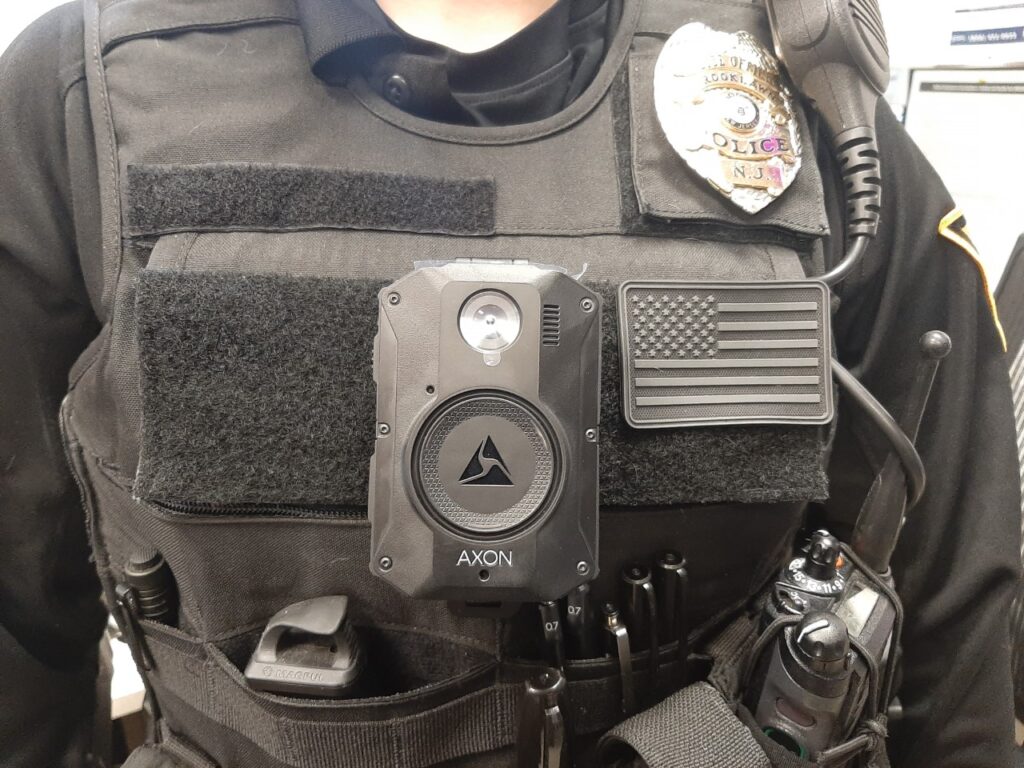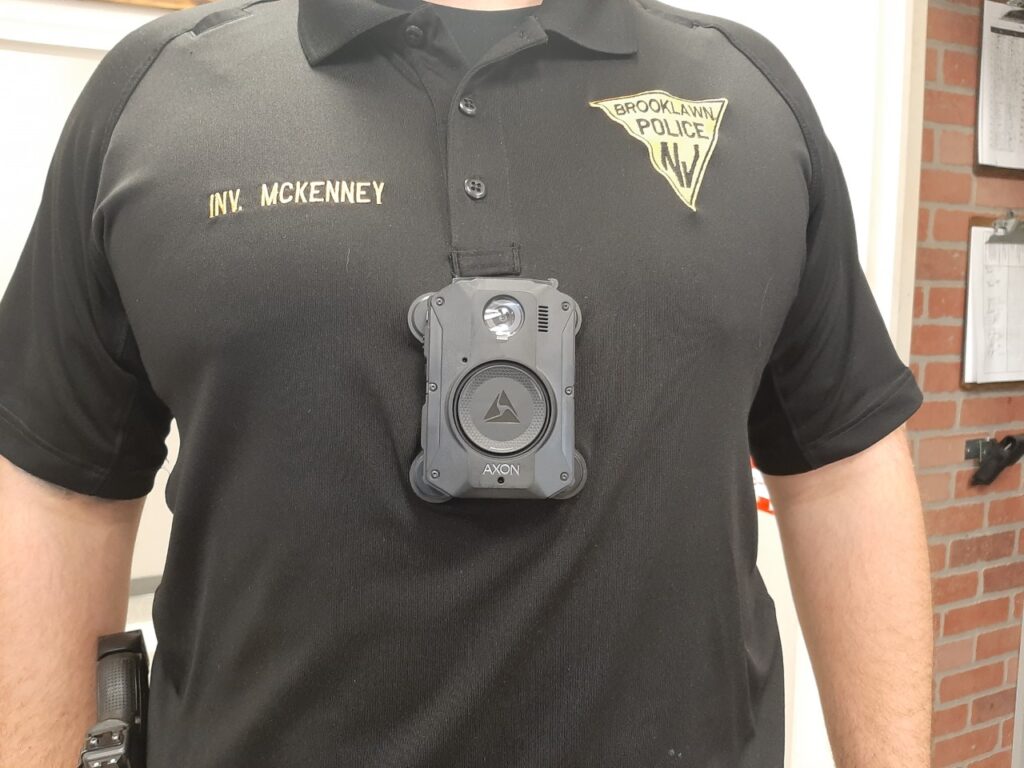 Resources:
**SPECIAL NEEDS REGISTRY**
In partnership with the Camden County Prosecutor's Office, the Brooklawn Police Department would like to inform residents of the new special needs registry. ❤️💛💙💚
The registry can provide police with emergency contact information, detailed physical descriptions, known routines, favorite attractions, or special needs of an individual. Examples of special needs include, but are not limited to:
• Mental Health Issues
• Mobility Issues (wheelchairs, power chairs, walkers)
• Dementia or Alzheimer's Disease
• Cognitive Impairments
• Autism
• Oxygen Dependency
• Hearing, Vision, or Speech Deficits
• Post-Traumatic Stress Disorder
• Dialysis Dependent
• Paralysis /Stroke Patients
• Developmental/ Intellectual Disabilities
• Life-Threatening Allergies
Every Brooklawn Officer has pocket cards with a QR code and information on how to register an individual with special needs. If you need help registering a loved one, please contact Det. Amber Gundle at 856-456-0750 ext. 112 or email her at agundle@brooklawnpolice.com.
Please know that this will be replacing the department's internal autistic/developmentally disabled registry. If a resident was previously registered with us, we have uploaded their information into the new registry.
If you would like to learn more about their registry or enter your loved one, please follow the attached link: https://camdencountypros.org/special-needs-registry
INTERNAL AFFAIRS PROCEDURES:
The members of the Brooklawn Police Department are committed to providing law enforcement services that are fair, effective, and impartially applied. It is in the best interest of everyone that a complaint about the performance of an individual employee or the agency in general be resolved fairly and promptly. The Brooklawn Police Department has formal procedures for investigating these complaints. These procedures ensure fairness while also protecting the rights of both citizens and employees.
Any person filing a complaint of misconduct concerning any member of this agency is assured of the following:
Your complaint will be sent to either a superior or specially trained internal affairs officer who will conduct a thorough and objective investigation.
You will be asked to help in the investigation by giving a detailed statement about what happened or by providing other important information.
All complaints against employees or the agency in general are thoroughly investigated. You will be advised in writing of the outcome of the investigation.
If our investigation shows that a crime might have been committed, the county prosecutor will be notified. You might be asked to testify in court.
If our investigation results in an employee being charged with a violation of department rules, you might be asked to testify in a division hearing.
If our investigation shows that the complaint is unfounded or that the employee acted properly, the matter will be closed.
All disciplinary hearings shall be closed to the public unless the defendant officer requests an open hearing.
If you have a complaint concerning a Brooklawn Police Officer, please fill out the IA-14 Internal Affairs Report Form (provide as much information as possible) and mail or email the form to the addresses listed below. The Internal Affairs Report Form is available in other languages by clicking here. If you prefer to remain anonymous when filing your complaint, you may fill out as little or as much as you wish on the complaint form. Keep in mind that more information will be helpful to our investigators. You may also contact the Brooklawn Police Department's Administrative Offices at 856-456-0750 ext. 111.
Via Mail:
Brooklawn Police Department
301 Christiana Street
Brooklawn Police Department
Attention: Office of Professional Standards
Via Email
rmckenney@brooklawnpolice.com
Professional Standards 2022 Report
Professional Standards 2021 Report
Professional Standards 2020 Report
Project Medicine Drop
The Borough of Brooklawn, in partnership with Rite-Aids KidCents Program, is proud to announce they we are now participating in the Drug Enforcement Administration's Project Medicine Drop. You can anonymously drop off old expired medications, medications you no longer use, and other drugs. Whenever the Borough building is open to the public you can dispose of your unwanted medication/drugs at your convenience. The mailbox style drop-box is located in the Borough Hall, just to the right as you walk in. You do not have to check-in with the police department, just deposit into the box as you would a mailbox.
On weekends and after business hours you can make arrangements to have an officer let you into the building to use the drop box. We do recommend that you take off all personal information from your medicine bottles/containers before depositing into the box.
HELPFUL GUIDELINES/INSTRUCTIONS:
Anyone dropping off medicine should first:
-Minimize as many containers as possible (combine medications in as few containers as possible, then recycle the old medicine bottles and boxes). Brooklawn Police Dept. must empty and store the contents of the medicine drop box until they are ready for destruction at an approved facility; we do not have unlimited storage capacity.
-Do not drop off vitamins, vitamins can be disposed of in your regular trash
-Liquids, such as cough medicine, Benadryl, topical ointments, etc., are NOT permitted for disposal in the box
-Needles and hypodermic syringes are NOT permitted
-It is recommended that you take the patients name off of the container
-Do not drop off empty containers, we just place them in the recycle bucket
THANK YOU for following these guidelines.
SPECIAL NOTE:
The medicine drop box is NOT for the use of Doctor's offices, nor pharmaceutical businesses, that need to dispose of medication.
Any questions please contact Police Officer Raymond Mckenney # 703 at 856-456-0750 ext 171 or email him at rmckenney@brooklawnpolice.com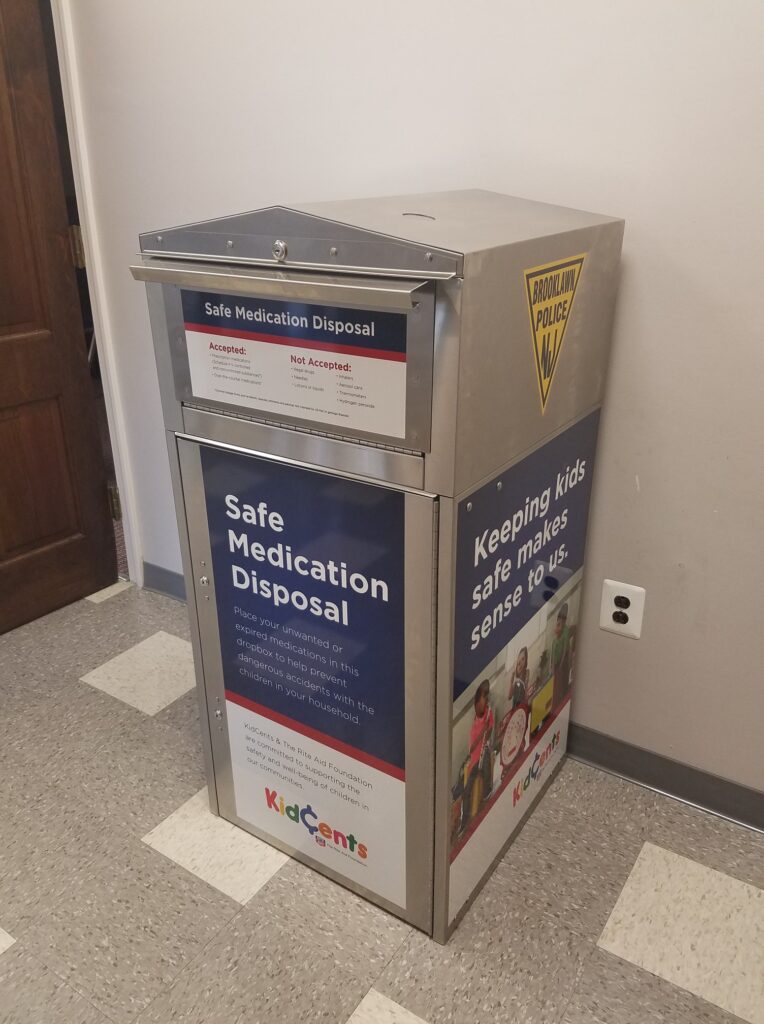 IMMIGRANT TRUST 2018-6 Mandated by the Attorney General
Click here for Brooklawn Police Immigration General Order
T-visa applications can be accessed by clicking this link: uscis.gov/i-914
U-visa applications can be accesses by clicking this link: uscis.gov/i-918
ADDITIONAL FORMS:

AG Directives
2018-03
2019-02

Borough Ordinances
Crash Reports
Firearms Information
Megans Law
SR-21 (Accident Report Form)
Criminal History Checks
Citizen's Guide to OPRA Request
Identity Theft